Why Vectura Advisory?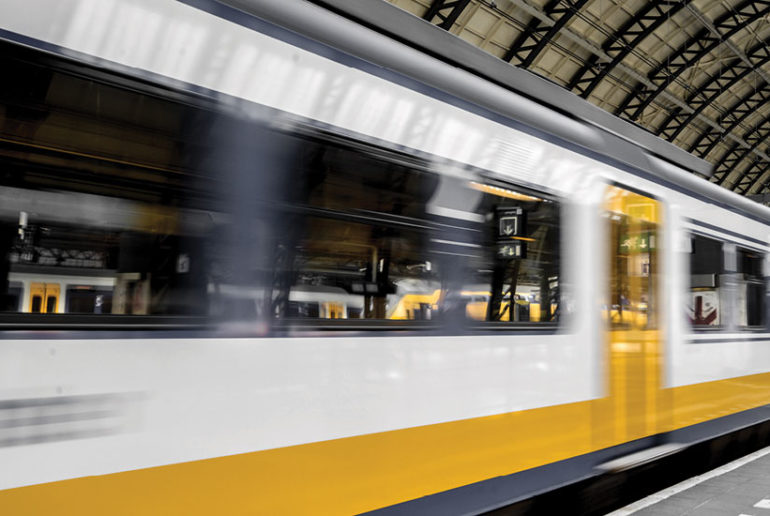 Sometimes it seems the world is full of consultants and consulting firms. So why is there a need for a new one, and why was Vectura Advisory set up?
For a long time public transport has had a reputation (unfairly) for being unresponsive, traditional and dare I say it not very exciting. This reputation is now changing, thanks to changes in society, increased awareness and concern over the environment, and the realisation that continually building more roads and a dependence on private motor cars is not sustainable. Across the globe there is increased focus on providing public transport solutions that meet the needs of users and policy makers, so that using public transport becomes a preferred choice, not a distress purchase. This has been supported in many countries and cities with large scale investment, both public and private.
This presents huge opportunities for us in the transport sector, but with increased opportunities come increased responsibilities and scrutiny. We need to respond by delivering transport solutions that are affordable to users and funders; that are attractive to users whatever the purpose of their journey; that enable everyone to feel safe and secure; and gives passengers the confidence that they can complete their journey in time. This must be supported by information giving users the confidence to put their trust in operators, and make it easy to use (how many different transport apps do you have on your phone, and how many of them are integrated with other forms of transport?), and for operators and authorities to know and measure that they are delivering the best service possible. We aren't there yet, though we are making progress.
Microsoft has transport in its emerging technologies division, illustrating that while buses and trains have been around for far longer than computers, the transport sector still has a long way to go to be truly modern and innovative.
But this doesn't explain why Vectura Advisory was set up. Well, actually it does (sort of).
As public transport comes more to the forefront of policy makers minds, there is an increasing focus on delivery models and how best value is achieved for both passengers and funders. This is reflected in the market opening and liberalisation measures adopted by countries and their competitive procurement procedures for the delivery of services. The EU has promoted market opening through the 4th rail package but competitive procurement of rail and bus services has preceded this directive, and countries outside the EU are also developing market opening measures to improve the delivery and efficiency of services.
Where implemented well, competitive tendering of transport services has delivered significant benefits. Passenger numbers have increased, operational performance has improved, passenger satisfaction has increased, and subsidy by passenger journey has decreased. It has also facilitated private sector investment into the industry, enabling improvements to be delivered and faster: investment in new rolling stock being a good example. It has made operators and suppliers raise their game, with a focus on delivery and efficiency.
Of course it's not all rosy, and the case for competitive tendering and market opening, and the benefits they can realise, is undermined by examples where things haven't worked as intended. This illustrates the importance of managing the process and outcomes well.
Vectura Advisory has been set up to work across the public transport sector including transport authorities, operators, suppliers, regulators, investors and professional services firms, whether they are involved in tender processes or looking to establish themselves in new markets. With the developments that are occurring in Europe and, increasingly, globally, there is a need for well informed and high quality advice to support those involved in the sector and to ensure success. We bring extensive experience in liberalising transport markets throughout Europe and further afield, working both with the public and private sectors, and we bring a deep understanding of different market regulatory structures and their impacts on incentives for operators, infrastructure providers, investors and governments.
This experience includes an impressive track record of delivery including opening up new markets, developing procurement specifications and contract structures for tendering authorities, scoping and prioritising new opportunities, and bidding for and winning transport contracts.
We bring a strong commercial approach underpinned by practical and sound operational knowledge, thereby ensuring commercial objectives are realised with solutions that can be successfully implemented.
We work in partnership with our clients building strong relationships and we foster a collaborative and inclusive approach.
What does this mean?
Operators, suppliers and asset owners are supported in entering new markets, achieving success in competitive tenders, developing their business strategy and improving existing operations.
Governments, regulators and transport authorities benefit from our experience in developing market liberalisation approaches, strategy and policy, and procurement models that will affordably deliver optimal customer and public service impact.
Professional service firms are supported with deep sector knowledge during transactions.
Vectura Advisory looks forward to discussing further the issues raised in this short summary and to working with you in the future. Please get in contact by calling +44 20 3488 4245 or emailing us at info@vectura-advisory.com